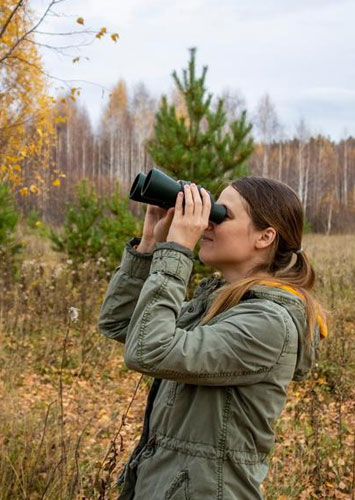 Tranquil Nest is a great place for bird watchers, especially since the state of Tamil Nadu alone is home to approximately 500 species of birds. From the common Kingfisher and Blue Tailed Bee Eater to the common Hawk Cuckoo, you will get to see at least 24 different varieties at a time.
Bird Watching trips will be accompanied by experienced guides. Binoculars and bird watching books will be provided for the convenience of guests. Contact the activity desk for more details of your guided tour.
Situated in the lap of nature, there is no shortage of things to do, place to explore and sights to see around Tranquil Nest. The serene surroundings with its flourishing flora and fauna are a great destination for nature enthusiasts and photographers alike.
Guided sightseeing tours are organized to various view points near the resort that include tours to Echo Rock, Kumaran Koil, Kodaikanal etc. Contact the travel desk for more details and book your trip.
Tranquil Nest has miles and miles of trekking routes in the vicinity. All of them lead to breathtaking view points, where you can stop breathe in the fresh mountain air and take in nature in all its beauty and awesomeness. It is truly a rewarding experience.
Please visit the activity desk to learn more about the various guided trekking options available and to book a trek of your choice. Guests can also customise treks to suit their interest and time availability.